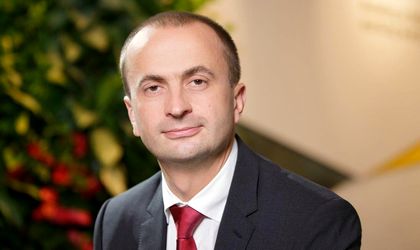 Romania is the 6th top job provider in Europe, with over 12,000 jobs created in 2015, according to a recent study conducted by EY, "European attractiveness survey 2016". This marks a growth of 17 percent compared to the numbers registered last year.
The study reveals 51 new direct foreign investment (FDI) projects were launched in Romania, the equivalent of a 21 percent growth. The production of vehicles and equipment was the dominant area of the production sector in Romania, as well as in Turkey and Serbia.
Central and Eastern Europe (CEE) generated half of the total number of jobs available as the region attracted 69 percent of FDI projects in the production sector.
Direct foreign investment (FDI) projects in Europe have reached over 5,000 in 2015 (an annual growth of 14 percent), generating approximately 218,000 jobs.77 percent of the FDI projects were registered in Western Europe, Great Britain, Germany and France being the most popular destinations for foreign investments.
The survey revealed that London is the most sought after city for FDI projects, with 406 out of the total 1065 projects registered in the UK. Munich is also a popular destination to investors, as it was revealed to have the highest growth for investors in 2015, along with urban areas in Bavaria.
"Despite an unsafe business medium and a large range of geopolitical issues, investors still saw Europe as a relatively secure location," said Bogdan Ion, country managing partner EY Romania.
"However, Great Britain's decision to leave the EU brings us on unfamiliar territory. It is for the first time that a member left the Union, so the direct impact and consequences are hard to be predicted," he added.
Andreea Dulgheru