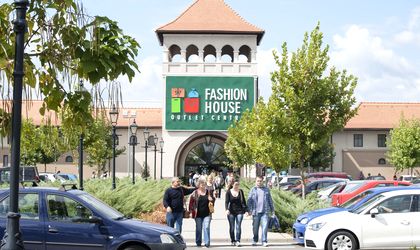 Fashion House Bucharest commercial center has added five new retailers: Desigual, Various Brands, U-Grow, Multibrand Street & Go and Land Mobile. Moreover, US Polo chose to expand its existing store within the centre. The new lease agreements total an additional occupied area of around 1,000 sq.m.

The recent additions to  Fashion House Outlet Centre Bucharest include Desigual, which will occupy a 173 sqm unit. This will be the brand's first outlet store in Romania and will offer customers a variety of asymmetrical designs, prints and colorful clothes.
The multi-brand sports store Various Brands  will occupy 173 sqm, while kids accessories retailer U-Grow will have 149 sqm.
Also, US Polo Assn., the official brand of the United States Polo Association (USPA), signed an agreement for the expansion and relocation of its current store in Fashion House Outlet Centre Bucharest. The new unit has an area of 321 sqm.
"Since the beginning of the year, we leased almost 2,000 sqm in Fashion House Outlet Centre Bucharest. We are happy that strong, A-list brands are turning to our professional outlet centre and that this channel of distribution is increasingly popular in Romania. As well as in other CEE markets, Fashion House Outlet Centre is the preferred solution for retailers to optimize stock and make additional profits. We will therefore continue to enrich the tenant mix in order to meet the needs of outlet shoppers and, for sure, the new brands that recently joined Fashion House Bucharest will be a great addition to our offer," said Sorin Ioan Blaga, general manager of Liebrecht & wooD Romania and Fashion House Outlet Centre Bucharest.
Fashin House Outlet Centre is the first outlet centre in Romania, developed by Fashion House Group, a part of Liebrecht & wooD Group and was opened in 2008.
Georgiana Bendre