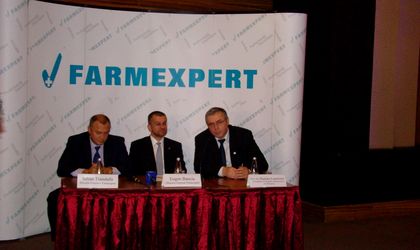 Farmexpert, the second distributor of pharmaceutical products in Romania, launched yesterday the second volume of the book entitled "The Pharmacy Management", which will be distributed free of charge for partner pharmacists across Romania, in an effort to improve their management and professional skills as a whole, with examples from the American experience in this domain.
The book has two volumes and had a circulation of 6000 printed units. The first volume of the book was distributed exclusively towards partners and collaborators of Farmexpert during Easter, while the second volume will be distributed on the eve of Christmas.
Iulian Trandafir, who is the executive director at Farmexpert, stated that the company's portfolio contains 99 percent of the pharmaceuticals existent in Romania, or 8100 products.
"We estimate a 10 to 15 percent increase in turnover for the next year, which will add to the net turnover of EUR 400 million estimated for this year. However, this new version of the claw-back tax has made us remain in expectance and be careful with planning", explained Trandafir.
Farmexpert distributes pharmaceuticals to 4000 clients in Romania, pharmacies and hospitals. On the local pharmaceuticals distribution market, Farmexpert competes with Mediplus, Farmex, Fildas and Polisano.
Ovidiu Posirca