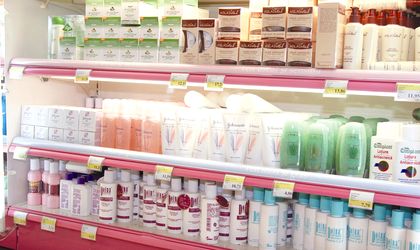 Farmec, the largest cosmetics manufacturer in Romania, announces that the network of 16 Gerovital brand stores registered a turnover of more than RON 13 million, 2 years after its establishment.
Since the beginning of 2018, there have been 3 national inaugurations, Gerovital's network of stores reaching 16 units since the opening of the first store in Romania in September 2016.
"It is a real reason to be the first Romanian cosmetics manufacturer with our own network of brand stores. And we are more happy with the evolution of this network and the positive feedback we receive constantly from our consumers. In September 2016, we opened the first Gerovital store in Bucharest, and the very good results from the inauguration led us to constantly invest in expanding this network, turning it into a strategic strategic direction for the development of Farmec business. Since the beginning of this year, we have opened 3 other Gerovital stores in Oradea, Cluj-Napoca and Constanta and we have already moved to the expansion of the network in the capital, " said Mircea Turdean, general manager Farmec.
In addition to the opening of 3 new stores in 2018 in Oradea, Cluj-Napoca and Constanta, the producer from Cluj also extended the Gerovital space in Veranda Mall Bucharest. The store was relocated at the ground floor of the shopping center near the main entrance and has a larger surface area of ​​more than 50 sqm. The average shopping cart is over 70 lei, up 40 percent compared to the first year since the establishment of the Gerovital brand store network.
Gerovital stores have a national coverage, being present in 12 cities in the country, the first one being inaugurated in September 2016 in Bucharest on the occasion of the opening of the Park Lake shopping center.