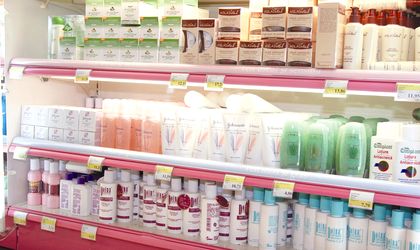 Farmec opens a new Gerovital store in Cluj-Napoca, the second inaugurated this year. The local cosmetics leader continues to strategically expand Gerovital's national network of stores, reaching a total of 15 units nationwide. The new Gerovital store in Cluj-Napoca is located in the shopping center Iulius Mall.
"We are very glad to open a new Gerovital store in Cluj-Napoca, the city where 129 years ago started the history of Farmec and where I wrote the first chapter of the impressive story of over half a century of the Gerovital brand. With this inauguration, we want to reward the people of Cluj for their confidence and support throughout this time, giving them quick access to the wide range of Gerovital and Aslavital products, including the newly launched lines Gerovital Beauty and Gerovital Luxury. Moreover, we will constantly prepare for them surprises, special offers, and free makeup demonstrations, the first of which takes place today at the inauguration of the new store. It is an inaugural model that we want to keep in the next opening of this year's stores, "said Mircea Turdean, General Manager Farmec.
Gerovital's second center in Cluj-Napoca has a surface area of ​​51 sqm.