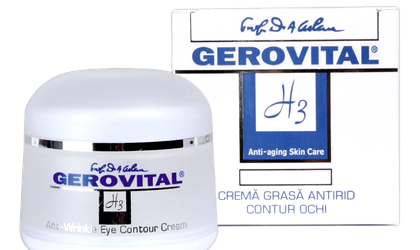 Local cosmetics producer Farmec Cluj-Napoca announced a 10 percent turnover increase for the first half of the year, against the same period in 2009. The company's sales amounted to RON 46.7 million. In March and April, Farmec has managed to increase both its quantitative and qualitative market share for face care products by approximately 2 percent, now reaching 25.3 percent and 18.8 percent, respectively.
According to company representatives, the growth was mainly driven by the rebranding of Gerovital, the launch of Gerovital H3 Evolution and the AslaVital products.
"We have ended the first half of the year on a positive trend. Our main growth resource is the constant product development, either for the already existing product ranges, or for new ones. One of the best performing products during theses first six months is the new Gerovital H3 Evolution product range. Since its launch, sales have exceeded our expectations and we are confident that the impact of this launch will also generate results in the second half of the year", said Mircea Turdean, the company's GM. The company's future plans include new product launches and a communication campaign for a new product range which will be announced this autumn.
 Simona Bazavan