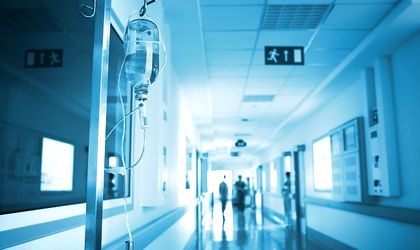 For an entire year, an Italian man posing as a British plastic surgeon worked in several private medical clinics in Bucharest as well as Monza Hospital, one of the largest private hospitals in the country, after receiving official documents from Romanian authorities based on a false medical diploma, according to a report by Libertatea.
The man said his name was Matthew Mode and started to operate at four clinics in March 2018, but his real name is Matteo Politi, and he is an Italian citizen who didn't even graduate high school.
His CV said he had studied at Johns Hopkins University in the US and worked in the UK, Spain, and Italy.
Although he came to Romania posing as a VIP surgeon and quickly attracted a long list of patients, medical staff who worked with him reported that they were shocked to see that he didn't know some of the basic rules of surgery, such as the way to correctly put on surgical gloves.
An anesthesiologist also told Libertatea that a breast implant surgery conducted by Matthew Mode, which normally takes a little over an hour, took nearly four hours.
Politi has a history of identity theft: he received a year and a half suspended prison conviction from Italy in 2011 for a crime similar to what he did in Romania: he lied about being a doctor as he had the same last name of a reputed Modena doctor named Luigi Vincenzo Politi.
The Romanian Public Health Direction (DSP), part of the Health Ministry, granted Politi approval to operate in the country, based on a fake diploma from the Pristina medical school. However, the Doctors' College (CMR), whose approval is also required for a someone to be able to practice medicine, did not do the same.
This means that the clinics that allowed the man to operate on their patients didn't follow the legal requirements to obtain both the DSP's and the CMR's approval. He reportedly told Monza Hospital that he would soon bring his document from the CMR as well, and they allowed him to start working in the meantime.
The identity fraud was revealed when nurses at Monza Hospital told other doctors about the odd things they saw Politi doing during surgeries. One doctor called the CMR and the institution investigated the case and found out the truth.