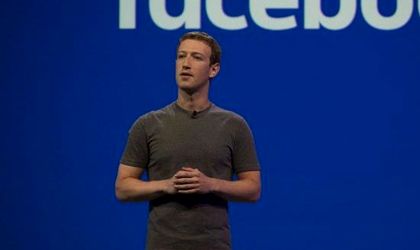 Facebook Inc shares rose sharply, registering their biggest gain in nearly two years on Tuesday as chief executive Mark Zuckerberg answered questions from U.S. senators on how Facebook might be regulated more closely, according to Reuters.
Zuckerberg  apologized for the issues that Facebook caused, from data privacy to foreign attempts to influence U.S. elections. But he avoided any specific talk about new laws.
"I'll have my team follow up with you so that way we can have this discussion across the different categories where I think this discussion needs to happen," said Zuckerberg  in a hearing formed of  the U.S. Senate's Commerce and Judiciary committees about the regulations he thought were necessary.
"Zuckerberg is conciliatory in his presentation. The stock is running up on his comments," said Mariann Montagne, portfolio manager at Gradient Investments in Arden Hills, Minnesota.
Facebook shares closed up 4.5 percent at USD 165.04, their highest level in almost three weeks. It was their biggest daily gain since April 28, 2016.
The shares fell steeply last month after it was revealed that millions of users' personal information was obtained from Facebook by Cambridge Analytica, a political consultancy that used the information in Donald Trump's presidential campaign in 2016. The latest estimate of affected users is up to 87 million.