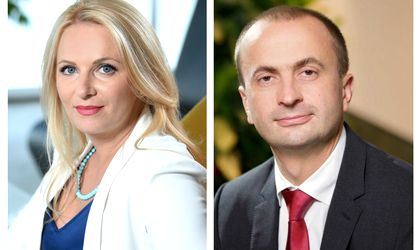 EY Romania has hired 80 junior employees and 30 interns, reaching, for the first time, 700 staff. The newly-hired staff will work in the company's offices in Bucharest, Cluj-Napoca, Iasi and Timisoara.
Over half of the new employees will join the Financial audit department and the rest will join the company's Financial and Legal Assistance and Business Assistance departments. The 80 junior employees were selected this spring following a complex recruitment campaign from a pool of over 3,500 applicants, a record number for the company.
"The challenge of this year's recruitment campaing was to know all these young people and to meet their expectations, to manage to select the best 80 of them. Overall, the generation that completed university studies this year want the process they are involved in to proceed smoothly, appreciate feedback and it receptive to online evaluation tools," said Andreea Mihnea, EY Romania Human Resources Director.
"We took on the role to prepare a new generation of proffesionals, by offering development programs and diverse work experiences, supported by access to global resources and the best practices în the field," Bogdan Ion, EY Romania Country Managing Partner explained.
According to surveys by Catalist on the most sought-after employers, most applicants choose a company by taking into account the salary package and the benefits offered, followed, in the case of graduates of economic studies, by the company's reputation. Moreover, the interest of job applicants for other benefits offered by employers, such as medical insurance, is growing.
Georgeta Gheorghe
Interested in the local investors' performance?  We'll be revealing case studies, future plans, opportunities to learn and cooperate across markets at the Foreign Investors Summit 2016 – Where Romania means business – November 1-3, Bucharest.