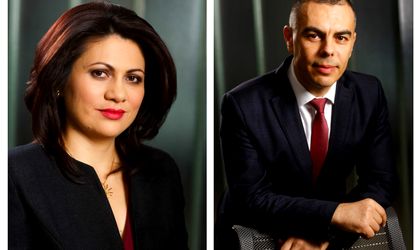 The implementation of a digital transformation program is a top priority for banks in 2018, a report by EY shows. Two thirds of banks forecast they will reach digital maturity or become digital leaders by 2020.
85 percent of banks say that the implementation of a digital transformation program is a business priority for 2018, according to the EY Global Banking Outlook 2018. The banks' decision to invest in technology over the upcoming three years is mainly motivated by their objective to strengthen their competitive position and market share, to increase the capacity to attract and retain clients and to obtain cost cuts and an increase of operational efficiency.
The survey, which included 221 institutions in Europe, North America, the emerging markets and Asia Pacific, shows that the banks are making efforts to reach digital maturity, by completing the transition from a transformation triggered by regulation to change fuelled by innovation. The answers of participants to the survey show that only a few banks (19 percent) see themselves as digital leaders, or on the way to digital maturity, however, 62 percent aim to be in one of the positions by 2020.
Aurelia Costache, EY Romania Financial Services Advisory Leader said: "In order to answer the challenges that threaten their performance, the banks started to prepare for a future determined by innovation and technology. The pace of innovation continues to intensify and, in order to take advantage of the advance of technology, collaboration with partners in the banking ecosystem has become critical, while investments in technology are moving from a tactic approach to a strategic one."
The results of the survey also show that 59 percent of the banks anticipate that their budgets for investments in technology will increase by over 10 percent in 2018. Among banks that start to invest or are increasing investments in new technologies, 44 percent plan to buy technology from third parties, while only 17 percent are planning to purchase an entity that creates technology to incorporate within the organisation. Moreover, 70 percent say that strengthening their position on the market compared to the competition is the main reason for investing in technology by 2020.
"Addressing cyber security problems is the top priority for banks at a global level in 2018 (89 percent) replacing last year's top priority – managing the reputation risks and of those connected to organisational and behavioural culture, which is ranked sixth this year. Recruiting, developing and retaining talents occupies a significant position in the top priorities of the banks, with 83 percent of them putting increasing efforts to integrate experts in the digital and cyber sector," Gelu Gherghescu, EY Romania financial services leader, said.