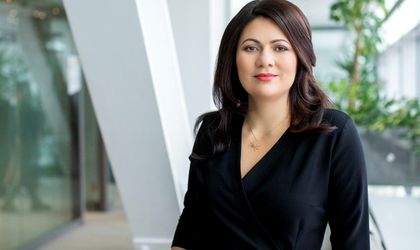 EY becomes the first Global UiPath Service Network (USN) Strategic Partner for Professional Services. EY and UiPath teams help clients improve efficiency, increase decision support, reduce risk, improve resilience, enhance user experience, and ultimately increase revenue, as a result of the technology implementation. This achievement follows from the EY organization being named UiPath 2021 Global Partner of the Year during the recent UiPath FORWARD IV conference.
Global USN certification is given to organizations that demonstrate in-depth competencies in UiPath technology. As a UiPath USN collaborator, the EY organization is part of a network of service delivery collaborators accredited with advanced service skills on par with the UiPath Professional
Services team, all of which are certified following rigorous vetting and by demonstrating success in real-world customer projects. The achievement recognizes that EY teams have advanced knowledge in critical areas, such as development techniques, business process analysis, infrastructure, and architecture planning, among others, that are required to scale end-to-end automation for clients across the globe.
Carmine Di Sibio, EY Global Chairman and CEO, says: "Technology is a key component of the EY strategy and it underpins so much of the work that the organization does. As companies around the world continue to navigate the changing landscape, the EY organization is investing heavily in capabilities and expanding alliance and ecosystem relationships. I'm proud of this fantastic achievement, becoming the first Global UiPath Service Network (USN) Strategic Partner for Professional Services and I am excited about the future service offerings it will help bring to clients."
EY teams execute detailed projects using UiPath's leading enterprise automation platform. This helps to ensure that EY teams can help with the most complex intelligent automation programs at pace to support clients' technology evolution. The EY organization will invest in the EY-UiPath alliance over the next year.
Daniel Dines, Co-Founder and CEO, UiPath says: "Organizations around the world realize that the way they operate has to fundamentally change or they may not survive in our new reality. The future is transformation to a fully automated enterprise. EY is a strategic collaborator that is consistently investing in the technology, skills, and knowledge to help its customers achieve true digital transformation through automation, and I commend the entire EY organization for this outstanding distinction."
 —
Aurelia Costache, EY EMEIA Intelligent Automation Leader says: "We are very proud to see the continuation of the successful partnership we built over the last 5 years. We had the opportunity in Romania to leverage the proximity of our teams to co-develop the automation journey for our common clients, share lessons learned and product insights that would improve the implementation experience and further advance automation in the market. Our team from Bucharest automation CoE team travelled to many of the countries in Europe, the USA, Asia and Northern Africa, automated processes and helped in increasing awareness around UiPath's capabilities. This strengthened the expertise of our people and we were very proud when EY Romania became accredited as UiPath Service Network Partner in June 2020. It was testimony to a solid partnership underpinned by trust that our combined efforts can bring value in the market. Reaching the Global USN status is a confirmation of the efforts and results obtained by EY's automation teams in UiPath implementations across the globe and we are looking forward to continue supporting our clients in the digitalization journey".