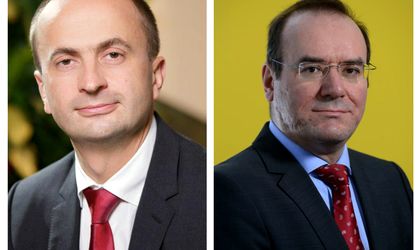 Almost half of the emergent family businesses report conflicts between family members, compared with 43 percent of the companies from developed economies, according to the EY study 'Can embracing conflict spur positive change?'.
A possible explanation for this difference can be the shorter period of existance of the emergent family businesses, which didn't allow the maturity of the communication processes, but also the disruptive economic environment in which they evolve.
According to the collected information, the key for conflicts reduction is the adequate disagreements management, which strengthen the family cohesion and the communication between its members. For this, a constant communication is needed, as well as CSR activities, which bring the family around activities with an emotional component.
The study analyzed 525 businesses, with an average turnover of USD 3.48 billion and 12,000 employees. These are among the oldest, the biggest and the most successful family businesses from the world.
From the respondents, 90 percent say that  they constantly organize family meetings or shareholders meetings to discuss business affairs and 64 percent say they have a family Council that gathers constantly.
"The disagreements are unavoidable, but if a constant communication between family members lacks, it can have a negative impact on the employees, on the decision process from the firm and on the company's reputation. On the other hand, the communication around the business issues raises the commitment level and responsibility towards the business and accelerates the reaction speed of the company to the market changes," says Bogdan Ion, country managing partner, EY Romania.
Also the CSR activities are important and the more important are for the family, the less conflicts appear.
"In the case of difficult conflicts within the family businesses is very important to exist a formal process of solving them; the same importance has the admission of the fact that there is a conflict and that the solving process needs to be initiated," said Alexandru Lupea, partner and strategic Growth Markets leader, EY Romania.
Georgiana Bendre