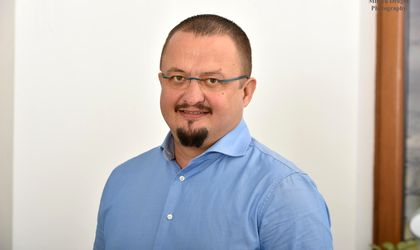 Expo Market Doraly, one of the largest commercial parks specialized in home and food products in Romania, will open three new pavilions in 2019. Thus, the rentable area of ​​the park will increase by more than 8,000 sqm, up to a total of 92,000 sqm, and the number of pavilions will reach 37.
"The expansion and modernization of the premises is generated by the development of the Doraly Expo Market activity by attracting new traders and extending the range of products accordingly. At the same time, it also responds to the increasing number of visitors, which we estimate will exceed three million in 2018," says Alexandru Rusu, CEO of Doraly.
According to Alexandru Rusu, last year, Doraly's cash & carry segment registered a 38 percent increase in turnover, significantly more important than the overall average of the commercial park.
Moreover, since the beginning of last year, the total area of ​​this type of complex within the complex has increased by 132 percent to 25,000 square meters as it currently occupies. The P10 Pavilion will also host new product ranges in a space of 1,500 sqm, while P11 will be for banking services and will have a surface area of ​​163 sqm.
The total investment in the extension of the park with the three new pavilions amounts to EUR 5.4 million. 
The three new pavilions will host another 40 merchants, thus increasing the total number of those operating on the Doraly Expo Market to nearly 600 manufacturers, importers and distributors, who sell household, lighting, electrical, sanitary, office, DIY, garden products, tools and tools, furniture, but also food and beverages.
"We are inviting to the commercial park, as well as on the online platform, sellers of products that are complementary to those we currently sell, such as large electronics, home appliances, mobile, textiles, sporting goods, who are interested in the multi-channel e-wholesale and display system prices that decrease in proportion to the quantity ordered," completes Alexandru Rusu.