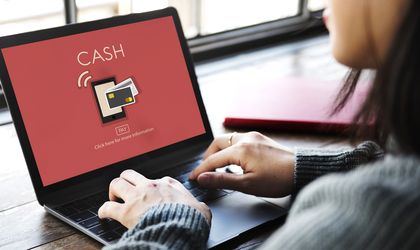 The future of financial services is digital and technology is changing the industry, bank employees being forced to become financial advisors, experts in both IT and financial sector pointed out at Emerging Fintech for the Real Economy conference.
"If it takes two minutes for a person to open a bank account and someone can be a customer of a financial institution through an online platform, who would want to go to the bank?" says Robert Anghel, head of Daily Banking at ING Bank Romania.
But digitalization means a lot of things, and banks have different strategies to implement it. BCR, Romania's biggest lender in terms of assets, has launched on the local market George, the digital banking platform developed by its owner, Austria's Erste Group Bank, and turned dozens of branches across the country into cashless units.
Several other banks have announced investments in overhauling their digital platforms, notably Raiffeisen Bank and Banca Transilvania, while ING has started to grant loans online.
"I would not use the word disruptive when talking about how technology is changing the industry, but rather technology based business", Dora Petranyi, partner and CEE managing director at CMS, told journalists.
Erste is not changing only the user interface but also all the back-office services. George has an architecture base on API and plug-in infrastructure, so the open platform can easily integrate external suppliers like Revolut.
With Revolut, consumers are able to open an app-based current account in three minutes, send free domestic and international money transfers and spend abroad with no fees as fintech giant Revolut announces the launch of its service in Romania.
Experts point out that bank employees will become financial advisors in the future instead of mere bank clerks, because most of the operations will be conducted online and through automated machines.
Revolut is one example of app that changes the industry. With apps like Revolut, customers can also make transactions in cryptocurrencies like Bitcoin, Litecoin or Ethereum.
But blockchain is another technology with huge potential impact on the banking industry.
"We can see today a combination of private and public blockchain", says Stefan Haebich, managing director Bee One at Erste Group Innovation Lab.
Experts indicate back-office operations can be simplified with blockchain technology, using digital signatures instead of postal mails.