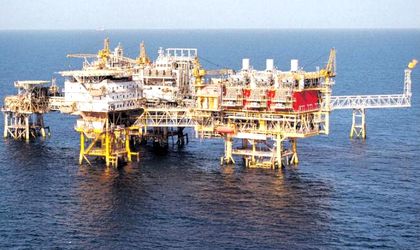 The gas resources discovered in the Black Sea by ExxonMobil and Lukoil are valued at maximum 130 billion cubic meters (cbm) and will be consumed in 20 years, declared Alexandru Patruti, expert in geology and consultant in the Romanian National Committee of Global Energy Council, according to Agerpres.
"The Black Sea will not be, certainly, a second North Sea. The exploitation works had results only for Romania. In Turkey, who owns the biggest part of the Black Sea, the exploitation didn't have results," said Patruti.
According to him, until the present, the researches made by ExxonMobil-OMV Petrom and Lukoil revealed deposits of 130 billion of steres meters at geological resources level.
'"If we could exploit all this quantity, which is pretty unlikely, and to exploit it profitably we need a 6 billion cubic meters/ year, we would have a production of 20 years. This production from the Black Sea would overlap the present digging production on the shore, of 6 billion cubic meters," said Patruti.
Moreover, he mentioned that the exploitations from the Black Sea will start only if the gas and crude oil prices grow and if the gas transport system is connected to the international markets.
Georgiana Bendre