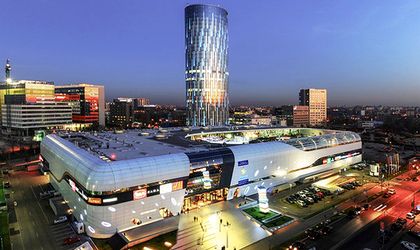 In BR's monthly column reflecting on expat experiences in Romania, our resident Brit outlines the five big reasons why the Bucharest life is best.
Debbie Stowe
One of the questions that Western expats are most often asked by Romanians is what we like about living here. When I first arrived, 15 years ago, almost every conversation I had included some version of: "So you're from London but you choose to live here (baffled face)… Why?"
It stems partly from many Romanians' poor perception of their own country ("Romania's a nice country – shame it's populated" is a common refrain from local people). But I think it's also a result of the inability to see your country as outsiders see it – the very thing this column sets out to address.
So, in the hope of resolving the mystery, here are five reasons why I choose to live in Bucharest.
It's cheap!
This must be qualified, as coming from a foreigner it can sound crass, given that many Romanians struggle to get by: to be more specific, it's a lot cheaper than London. Not everything – supermarket food here costs about the same, sometimes even a little more; electronics and imports are more expensive in Romania. But the big hitters in the expat budget – accommodation (renting or buying), transport and entertainment – are all much more affordable. If you're lucky enough to have an expat salary (even a modest one), you can enjoy a great lifestyle, free from the stresses of a crippling mortgage and rip-off public transport fares back home.
Professional opportunities abound
As a writer, I've landed opportunities in Romania that I couldn't have dreamed of back in the UK – writing travel guides on the Maldives and India; traveling to Chisinau to investigate people trafficking; working on English-language pop songs with top Romanian musicians; auditioning in front of an iconic Hollywood director (no, I didn't get the part). And it's not just me – most expats are doing much better here than they would be back in their native lands. It can be big fish in a small pond syndrome; it can be the advantage or cachet conferred by English-language skills or Western business experience; it can be Romania's emerging market status. Whatever it is, the career boost is a big selling point.
Bucharest is beautiful!
Some would argue this point with me. Okay, the communist blocks are not aesthetic gems; there are graffiti and dirt in many neighborhoods; and some of the town planning appears eclectic to put it politely. There are certainly Western European cities that look sprucer and smarter. But what about the lovely interwar villas, in all their crumbling grandeur? What about the pretty parks? What about the airport drive in autumn, when a riot of reds, yellows and auburns festoons the trees by the lake? Glance up in the city center and you're almost bound to see an intriguing spot of architectural sculpture. Embrace the shabby chic, and you'll find an enchanting capital.
There's a sense of optimism
The timing's not great for this point, with the PSD having come to power late last year and hundreds of thousands out in the street protesting the party's grubby attempts to decriminalize graft. But in general, as Romania journeys from communism to market economy, from outsider to EU member state; as wages climb and the social, entertainment, retail and culinary scenes mature and diversify, there is the feeling that things are getting better. In the West, by contrast, many feel that our countries' glory days are behind us. Now, with Brexit and Trump, we're sure of it.
It's safe
I've written before in this column about how safe Bucharest feels by the standards of a European capital. While I wouldn't set foot in a British park after dusk, here I'll happily wander home through Cismigiu or Izvor in the early hours with no fear. In the UK, almost everyone has heard of someone being mugged at an ATM or having their phone or bag snatched. While this must occasionally happen here too, it's much, much rarer.
We expats know most of the movement is the other way, and we're swimming against the tide. But London's streets really are not paved with gold, and you'll find plenty of bugbears there too – like the lunacy of separate hot and cold taps! But that's another column.