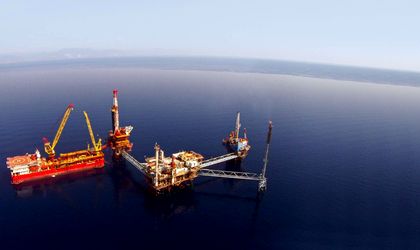 The Greek hydrocarbon exploitation and production company Energean Oil & Gas announced on Thursday that it signed a loan agreement worth USD 180 million with the European Bank for Reconstruction and Development (EBRD), the Black Sea Trade and Development Bank (BSTDB), EximBank Romania and Intesa Sanpaolo Romania, in order to accelerate the development of the hydrocarbon sector in Greece.
The deal includes two facilities: one credit facility of USD 105 million from EBRD and BESTD, and a USD 75 million facility set up by EximBank and awarded by Eximbank Romania and Intesa Sanpaolo Bank Romania.
"Energean is delighted to sign this deal, to support the development of assets in north-east Greece," said Mathios Rigas, general director of the Greek company.
Ihsan Ugur Delikanli, president of BSTDB: "We are pleased to contribute to this operation which will have a substantial impact over the Greek economy. I am thrilled to see a strengthening of the cooperation with EBRD and the commitment of Export-Import Bank of Romania to a deal that will increase Greece's energy efficiency."
EximBank is a specialised institution which has been actively involved, for 25 years, in the support and promotion of the Romanian business environment. Its specific financial instruments are exclusively dedicated to the corporate sector and can be conveniently accessed by any type of commercial society.