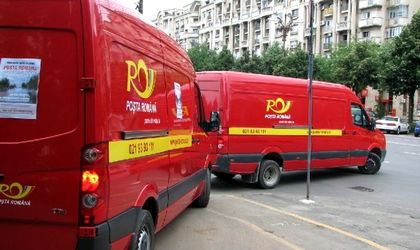 EximBank finances the national post services operator Posta Romana with RON 30 million for the current activity of the company, as a result of winning the tender organized by the company at the end of 2017 in order to take a 24 month loan.
"By closing this partnership between EximBank and National company Posta Romana,  a strategic company, usually with offers from the big banks on the market, we continue to consolidate our position on the corporate banking market, offering products and services that are competitive from costs perspective. EximBank has thus the capacity to become the main financial partner of the business environment, completely prepared to propose complex and attractive financial solutions for all Romanian companies, that we expect to approach us with more trust," said Traian Halalai, executive president of EximBank.
The CEO of Posta Romana, Elena Petrascu, believes that including through the continuation of EximBank partnership, the company generates trust capital and proves that it has the necessary resources to fulfill its strategic objectives.
"It is already the third agreement signed between Posta Romana and EximBank, which transforms this partnership into a tradition based on reciprocal trust and respect. Our investments  plan and company' strengthening plan are safe. With the help of a qualitative banking products and services, both us and our partners are sure that we have the necessary resources for development. Posta Romana needs a financial capital, but at the same time, a trust capital that our partners and especially clients, give us," says Petrascu.
It's the third agreement that Posta Romana closes with EximBank, after in 2013 the bank offered a loan of RON 100 million for the partial coverage of the back payments from cash collection.