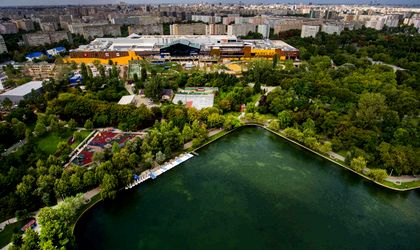 Sonae Sierra, the developer of the Parklake shopping center in Bucharest, is looking to develop from scratch a new shopping center in the Romanian capital or in another city locally.
Thanos Efthymiopoulos, managing director, head of asset management & finance for Romania and Greece at Sonae Sierra, told BR that the financing environment for real estate investments has improved locally in recent years.
"During the last two years, I can tell you that the situation is far better. The banks are more willing to give money, even in development projects. Of course, they prefer to give money for investment opportunities. Basically, we are now discussing about a potential financing of the project, and we have 3-4 offers from banks," said the managing director, speaking about Parklake.
Asked about new investment plans, he said: "We are looking for other opportunities in Romania – shopping centers or we would like for sure to have a substantial retail component. We are looking most probably to develop something from scratch. We are looking for both opportunities, even in Bucharest or outside."
Efthymiopoulos suggested the developer struggled to finance Parklake in 2014, but Sonae Sierra managed it do it eventually "because we have an international presence, we have strength, we have the capacity to bring some banks, even from outside Romania to the project."
Parklake opened in the autumn of 2016 following an investment of EUR 180 million. The shopping center has an occupancy rate of 95 percent at present, according to company officials. It has a gross leasable area of 70,000 square meters and it is controlled by Sonae Sierra and Caelum Development, each with a 50 percent stake.