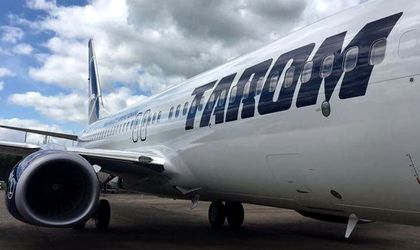 Eugen Davidoiu, the former general director of Tarom, says that in the first weeks after his appointment there were some discussions with certain persons, among which a PM counselor, where it was "suggested" that Tarom should be sold to an Arab company.
He made the statements during a hearing in Parliament.
The statement was followed by the announcement of the Transports Ministry's representatives from this Tuesday within the transport Commission that Tarom will have a new general director in two-three days, as the current interim plans to go back to the pilot cabin crew.
"There will be an analysis of the administration council and for sure there will be another director. This was the deal with mister Susanu," said Dragos Titea, state secretary in the Ministry of Transports.
The deputies asked him if they tried to convince Florin Susanu to stay. "We and the Administration Council had discussions with Susanu. Once the decision will be taken, it will be public," said Titea.
Susanu said Tarom needs major changes if it wants to stay on the market.
Former PM Victor Ponta said that there were negotiations with some airlines in the Middle East to make a strategic investment in Tarom when he was in power, but no deal was struck.