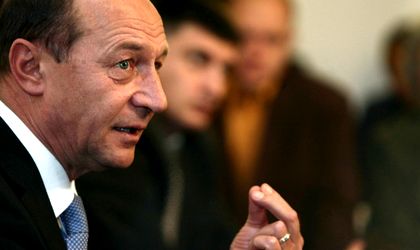 Former Romanian president Traian Basescu says that Romania's attempt to join the Schengen area will fail unless eurosceptic Dutch politicians change their mind, suggesting that this is unlikely to happen any time soon.
"France has constantly supported Romania's entry in Schengen with the airports, this being a stance that they had for long. The problem is not in Paris, but in the Netherlands, which doesn't accept this under any circumstance," said Basescu at B1 TV.
President Francois Hollande said on Tuesday, after meeting with president Klaus Iohannis, that France would accept the scenario in which the airports in Romania could join Schengen first.
Romania has been struggling since 2011 to get into Schengen, but has failed to get enough political support although the European Commission, the executive arm of the European Union, backed this move.
Basescu explained that when he was in office he negotiated with France and Germany, a two-step approach to Romania's entry into Schengen, which would include the airports first and next the rest of the borders.
"France and Germany will always say yes but The Netherlands has to be unblocked because it has a weakness of the Government in the face of the Parliament. Romania like France and all the other states represented by presidents in the European Council have the advantage that they don't need a mandate from Parliament for foreign policy," said Basescu, adding the the Dutch Parliament includes a party that is very critical of the EU and blocks any initiatives that would help Romania join Schengen.
President Klaus Iohannis said that Romania is already acting like a de factor member of Schengen.
Ovidiu Posirca