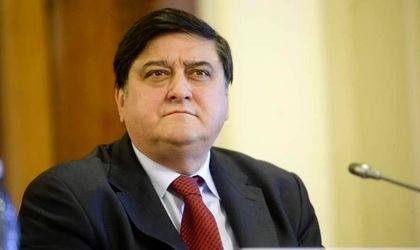 The DNA prosecutors sent in trial, under judicial control on bail, the ex-minister Constantin Nita, accused of traffic of influence, according to Agerpres.
In the indictment, the prosecutors mentioned that during 2013, Nita, MP and at the moment of deed, minister of Energy, asked a businessman (indicter) a commission of 5 percent from the value of a contract closed by his commercial entity with the town hall of a municipality.
"The commission was asked by Nita Constantin in exchange of his power of influence on the mayor of municipality and his promise that he will intervene to him in order to determine him to agree the signing and continuation of the contract with the firm of the businessman. The actions for his power of influence on the public functionary and the exercising of promise were done by the indictee Nita Constantin in 2012, "says the National Anti-Corruption Office (DNA).
Prosecutors claim that, according to the agreement, the amount representing 5 percent from the value of the contract, which represent almost RON 3.4 million should have been remitted to Nita in two forms- partially cash and partially through a false consultancy contract, which would have been closed with a trustworthy person  from the indictee social circle.
"In consequence, on July 21, 2013, Nita Constantin received EUR 30,000 from the businessman inside a Lebanese restaurant from a hotel from Bucharest," adds DNA.
Therefore, a measure of assurance was taken, a levy on the immovable goods owned by Nita until the retaining of the sum of RON 435,823, representing the object of the crime of Traffic of influence.
Georgiana Bendre