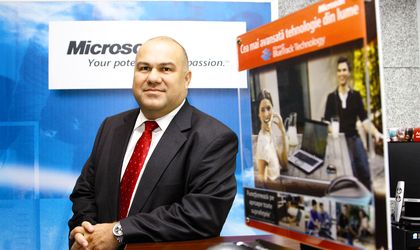 Prosecutors from the Directorate for Investigating Organized Crime and Terrorism (DIICOT) have placed Calin Tatomir, former Microsoft head, under preventive arrest under tax evasion and money laundering allegations. Other six people have been arrested in the same case, including Norbert Hauser, owner of Galeria Buhara, an oriental carpets shop in Bucharest's Primaverii neighborhood.
Together with three others, currently under judicial control, they are suspected of being part of a group led by Valeriu Cristian Arsenie. According to prosecutors, between 2007 and 2014, Arsenie created a number of companies designed to carry out operations suspected of being part of tax evasion and money laundering activities. Following investigations, prosecutors identified five companies that engaged in inadequate fiscal behavior, in order to artificially reduce the taxable income and the VAT to be paid by the final beneficiaries.
On Tuesday prosecutors raided the homes of 11 suspects in Bucharest and Ilfov County and seized EUR 60,320, USD 1126, RON 125,000 as well as 22 valuable coins. The defendants' accounts as well as movable and immovable property, were also seized by prosecutors as part of the investigation. According to prosecutors, the total prejudice is estimated at RON 15 million.
Former Microsoft head Calin Tatomir was arrested for 30 days, alongside suspected group leader Valeriu Cristian Arsenie, Norbert Hauser, Alexandru Valentin Stan, Cristian Calinescu, Cezar Florin Golumbeanu and Robert Florin Cristea.
Calin Tatomir served as General Manager of Microsoft Romania between 2008 and 2010. He is the owner of IT consultancy company CCT SRL, which reported a RON 4 million turnover last year and a net profit of RON 1 million. Several of the names involved in the case are known in the local IT sector. Cezar Florin Golumbeanu and Robert Florin Cristea are shareholders of former IT integrator Novensys, currently known as Vertivi Management, while Cristian Calinescu is a shareholder of GIR Industrial Group.
Georgeta Gheorghe