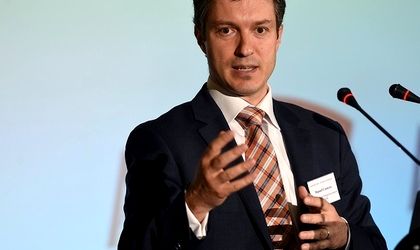 Manuel Costescu, the former investment banker and head of Romania's foreign investments agency InvestRomania, announced that will he will resign as MP in the Romanian Parliament, citing personal reasons.
Costescu, who was a deputy of the Union to Save Romania (USR) party, said that in the last 14 months he had split his life between Bucharest and London.
"During his period, I have tried to find a balance between the personal and professional live, so that the 2,000 km between me and my family would not be an insurmountable problem. But I have learned that although I have spent over 40 weekends with my three little children, it is simply not enough," he wrote on Facebook.
He was a member of The Joint Standing Committee of the Chamber of Deputies and the Senate for the exercise of control over the activity of the Romanian Intelligence Service SRI.
Costescu joined the government last February, coming from London, where he had been working as an investment banker for JP Morgan.
In late 2016, he decided to start his political career and ran in the general elections as a member of USR, the anti-system party founded by Nicusor Dan.
Last summer, Costescu told BR in an interview that Romania had become a country of quality, not cheap labor.