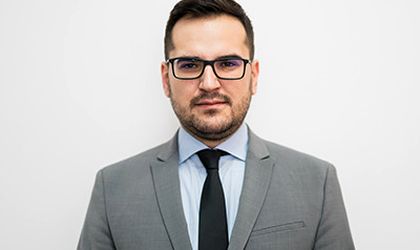 Romanian startup EvoWise launches StreamingMail, an email marketing service created entirely by Romanian developers, according to a company press release.
For the next 90 days, StreamingMail is offering its service free of charge for clients with databases of 5.000 contacts, who send up to 30.000 emails a month. Prices for a subscription are personalized and range between 30 and 1.000 dollars.
"According to Radicati Group's 2015-2019 Email Statistics Report, a person receives an average of 126 emails per day, leaving the medium overcrowded and making relevance essential. StreamingMail was built with all of this in mind as we made the service dynamic, helping marketers stand out with well-conceived emails for the inbox. StreamingMail can be of real support to starting entrepreneurs that do not have high marketing budgets. We provide them with a free service package as well as plenty of discounted price offers. StreamingMail's email platform is also suitable for large companies who already have an email marketing team and are sending hundreds of thousands of emails per day," stated Costi Dragut, country manager StreamingMail.
EvoWise is a Romanian startup that develops projects for digital marketing agencies.
Natalia Martian