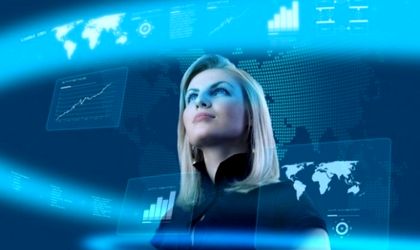 The women holding management positions in Romania earn 5 percent less than men in the same role, the being the lowest pay gap from the EU, taking into account that in Slovenia, on the second position, the difference is of 12.4 percent, according to Eurostat data, published on Monday.
On the other hand, the biggest differences between males and females salaries with leading functions are in Hungary (33.7 percent), Italy (33.5 percent) and Czech Republic (29.7 percent).
The salary differences exceed 25 percent in Slovakia (28.3 percent), Poland (27.7 percent), Austria (26.9 percent), Germany (26.8 percent), Portugal (25.9 percent), Estonia (25.6 percent) and UK (25.1 percent).
According to Eurostat, the highest share of women in leading positions is in Latvia, the only member state where women represent more than a half (53 percent) in this category. It is followed by Bulgaria and Poland (both 44 percent), Ireland (43 percent), Estonia (42 percent), Hungary and Romania (41 percent), France and Sweden (40 percent).
On the other hand, women represent less than a quarter of the managers from Germany, Italy and Cyprus (22 percent), Belgium and Austria (23 percent) and Luxembourg (24 percent).
At EU level, almost 7.3 million persons have leading functions in firms with 10 or more employees, out of which 4.7 million persons are male (65 percent of the total managers) and 2.6 million are females (35 percent).
Although they represents half of the overall employeed in EU, women continue to hold a low share as managers, says the Eurostat report.
Women in leading positions from EU earn in average by 23.4 percent less than males.