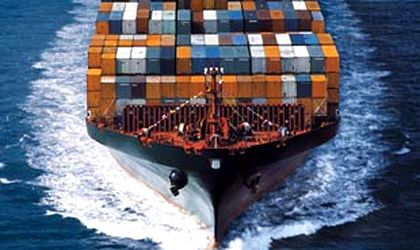 Romania was one of the main users of inland waterways for freight transport in 2015 with 30.4 percent, next to Netherlands (45.5 percent) and Bulgaria (27.4 percent), according to Eurostat.
Compared to its level in 2010, 2,287 billion tonne-km of inland freight were transported in the European Union in 2015, growing by 1.3 percent.
As a result, the modal split of inland freight transport has barely changed, with road transport remaining dominant (75.7 percent in 2010 and 75.3 percent in 2015), rail on the second spot (17.4 percent in 2010 and 18.3 percent in 2015) and inland waters (6.9 percent in 2010 and 6.4 percent in 2015).
In 2015, Romania's road transport of the inland freight transport was bellow half, having only 38 percent.