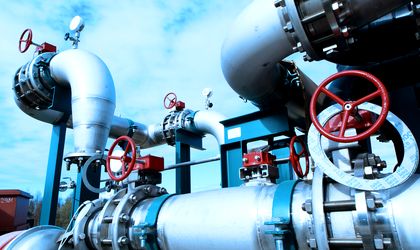 Although the industrial production decreased by 1.1 percent in euro area and by 1 percent in EU28 in July 2016, compared with June 2016, Romania is among the EU states where output of the industry grew by 0.6 percent, according to the European Statistics Office (Eurostat).
The decrease of 1.1 percent in industrial production in the euro area is due to production of capital goods, which fell by 1.7 percent, energy by 1.4 percent, durable consumer goods by 0.7 percent and intermediate goods by 0.5 percent, while production of non-durable consumer goods remained unchanged.
The biggest increases in industrial production in July in EU were registered in Estonia (4.5 percent), Ireland (3.7 percent) and Denmark (2.3 percent), while the biggest decreases were in Slovakia (-15.9 percent), Czech Republic (-9.7 percent) and Netherlands (-5.8 percent).
Romania registered an increases of 0.6 percent after a growth of 2.2 percent in June.
In June 2016, industrial production rose by 0.8 percent in the euro area and by 0.7 percent in the EU28.
Georgiana Bendre
Join the discussions about Romania's economic outlook and strategy for the future at the Foreign Investors Summit 2016 – Where Romania means business – November 1-3, Bucharest.