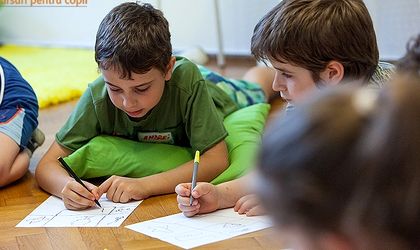 Almost 60 percent of Romanian secondary pupils were enrolled in vocational education in 2014, as revealed by Eurostat.
The study shows that 57 percent of Romanian pupils were registered in vocational educational institutions.
In terms of the gender distribution, the majority of pupils following vocational upper secondary programs were men, reaching 58 percent of the total number of pupils (459,500), while female pupils represented 42 percent.
In the European Union, of the 22 million pupils studying at upper secondary level educational institutions in 2014, approximately half of them were enrolled in vocational studies. The highest proportion was registered in the Czech Republic, reaching 73 percent, while Malta registered the lowest percentage (13 percent).
The vocational education at upper secondary level was mostly dominated by men, who accounted for 56 percent of the total pupils, compared with 44 percent of women. The only EU states where the percentage of female pupils was higher than the male one were Belgium (52 percent women), Finland (51 percent), the United Kingdom (51 percent) and Sweden (with balanced gender distribution).
Andreea Dulgheru