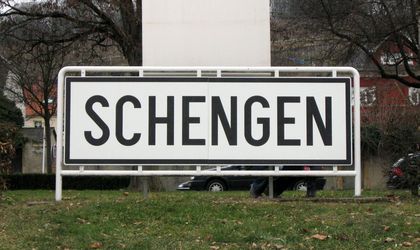 The European Parliament voted today on a resolution to recommend the immediate acceptance of Romania and Bulgaria into the Schengen area, unrelated to the MCV report.
MEPs endorsed the report with 514 votes in favor, 107 against and 38 abstentions. The Committee on Civil Liberties (LIBE) reiterated on 5 November the recommendation addressed to EU Member State Ministers to quickly approve the accession of Romania and Bulgaria to the Schengen area as full members.
A two-pronged approach – the suspension of controls at the internal maritime and air borders, followed by the abolition of controls at land borders – involves a number of risks and could have a negative effect on the future of the Schengen area enlargement, stressed the members of the LIBE Commission. 
The Commission members stressed that the Schengen area is a unique device in its own way and one of the greatest achievements of the EU, and the postponement of the full accession of Romania and Bulgaria has negative consequences for both countries as well as for the whole of the Union.
This retention of controls also has negative economic consequences on the EU internal market and on imports and exports from and to Romania and Bulgaria, MEPs insisted.
The enlargement of the Schengen area or the free movement of EU citizens should not be affected by the negative effects of the shortcomings of other EU policies such as asylum and immigration, LIBE said.
The EP gave the green light to Romania and Bulgaria's accession to the Schengen area as early as June 2011 and reiterated its position on several occasions following this legislative resolution. At present, both Romania and Bulgaria partially apply the Schengen acquis and controls are carried out at the borders of both countries.
The final decision on the full accession of the two countries to the Schengen area is taken by unanimous vote by the ministers of the 28 member states within the Council.
European Commission President Jean Claude Juncker expressed hope last week in Brussels after meeting with Prime Minister Viorica Dancila and other members of the Government that Romania will be welcomed into Schengen during the mandate of the current Commission.