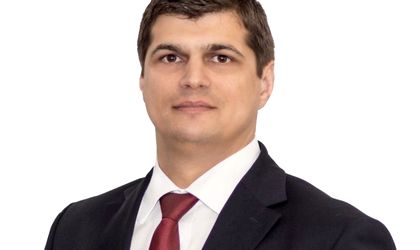 MEPs elect today the Parliament's new president to replace German Martin Schulz, who is stepping down after five years. Seven candidates have put themselves forward for the post so far ahead of the first ballot on Tuesday morning, notes the official website of the institution.
Candidates for the first ballot are Antonio Tajani (EPP, Italy), Gianni Pittella (S&D, Italy), Helga Stevens (ECR, Belgium), Guy Verhofstadt (ALDE, Belgium), Eleonora Forenza (GUE/NGL, Italy), Jean Lambert (Greens/EFA, UK) and Laurentiu Rebega (ENF, Romania).
Update: Verhofstadt withdrew from the race.
Financial Times mentions that the 751 MEPs will cast secret ballots on Tuesday. Tajani is the favorite, primarily because the EPP has 217 seats to the S&D's 189. But the votes of smaller groups will be critical and the contest is considered too close to call.
As an argument for its candidacy, Rebega wrote:
"I took this decision because I am concerned about the increasing distance between the European institutions and the interests of our citizens. As I said, it was not an easy decision, but I received the support of all my colleagues from the ENF Group.
I believe that a better Europe could only be built with stronger nations! Cooperating nations, not dominated nations!
What is important is to avoid mistakes and blunders from the past. The parliament has to be a barometer of the real state of our citizens. When I say barometer, I refer to the fact that we need to understand the European realities from a qualitative point of view with a clear vision towards the future and not from a quantitative perspective only, which might be biased. The quantitative analysis before Brexit is an example in this regard.
It is true that the president of the EU does not have a large area of attributions, but he/ she can maintain a certain equilibrium between the several opinions existing at the European Parliament. Small political groups are usually disadvantaged in comparison to the bigger ones. The domination of two big groups is not beneficial to this institution, and this situation is not very democratic. Therefore, I believe that at the Conference of Presidents, the future president of the European Parliament has to act in a very balanced way and connect the debates taking place in this House to the realities lived by our citizens.
I think also that the EP has to be more active in firmly opposing the Commission's slippages." The entire argument can be read here.
In case the president is not elected during the first ballot, nominations can still be added or withdrawn before each subsequent round of voting. To become president a candidate must obtain an absolute majority of the votes cast (50% + 1). Blank or spoiled ballot papers are not counted.
According to the EP's rules, any MEP can stand if they are backed by a political group or a minimum of 5% of all MEPS, which currently means at least 38 MEPs.
Oana Vasiliu