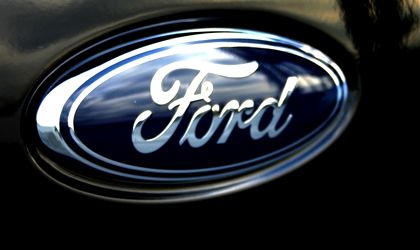 The European Investment Bank (EIB) is lending EUR 400 million to Ford Romania for the expansion and refurbishment of the carmaker's plant in Craiova.
According to EIB officials, the Romanian authorities are providing a state guarantee for 80 percent of the loan value.
"EIB funds, together with the Romanian state support, provided on favorable terms at a time of difficult market conditions, will both help the Romanian economy to better face the consequences of the current economic crisis and contribute to the production of more environmentally friendly cars," said Matthias Kollatz Ahnen, EIB VP, responsible for lending in Romania.
The money will be used by Ford Romania to finance those investments needed for the production of a new B-segment vehicle with production to start in the near future,  manufacture of the existing model Transit Connect and a new model scheduled to be launched later.
The EIB money will also help to facilitate the production of a new small, advanced-technology petrol engine, with low fuel consumption. It is envisaged that expanded production capacity will represent an annual output of up to 300,000 vehicles and 300,000 engines.
The EIB has also approved – in principle – a loan of EUR 200 million that will finance research, development and innovation for the development of vehicles and engines to be manufactured in the Craiova plant. However, these activities will be carried out in Ford's facilities located mainly in Germany.
Dana Ciuraru