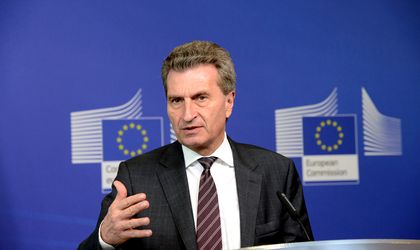 The European commissioner for economy and digital society, Günther H. Oettinger, will make an official visit in Romania during November 2-3.
During the visit, Oettinger will meet with Delia Popescu, the minister of Communications and for Informational Society, and will attend a work dinner with the representatives of the Romanian Government.
Oettinger will hold speeches within the International Forum Digital Romania-Industry 4.0, where the Romanian president Klaus Iohannis will come alongside PM Dacian Ciolos.
Before leaving the country, the commissioner will participate at a round table attended by representatives of the industrial sector, which will be chaired by Costin Borc, the minister of Economy.
Georgiana Bendre