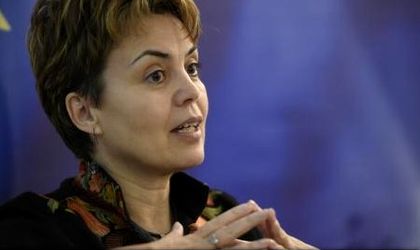 European Commission (EC) worries that Romania might register the highest increase in budget deficit from EU, although the Government said that there is no reason to worry in this respect, said on Wednesday Angela Cristea, the head of the EC representatives in Romania, within the launch of "Economic report for Romania 2017".
"Romania registered in 2016 the highest economic growth from Europe, of 4.9 percent. At the same time, the report draws the attention upon the risk that this year will have on the highest public deficit increase. The Government said that there is no reason to worry in this respect, but we are. It's better to be worried and nothing happens, to conclude in the report from the next year that we worried in vain," said Cristea.
He said that in Romania there's a high social inequality, a tendency since 2012.
"We see a poverty tendency, but also an increase in the social inequalities. It's not a punctual phenomena, but a tendency since 2012. It's not only specific to Romania, but we observe it in other EU states," added Cristea.
According to the economic forecasts from the winter published in the middle of February by the EU executive, the public deficit might reach 3.6 percent of the GDP in Romania in 2017, compared with 3.2 percent hat was estimated in the autumn and in 2018 it will hike to 3.9 percent of the GDP.
"The budget for 2017 adopted by the Government contains several cuts in taxes to which are added the majority of expenses for pensions and salaries in public sector. As a result, the Government is forecasted to reach 3.9 percent of the GDP," said the European Commision at that time.