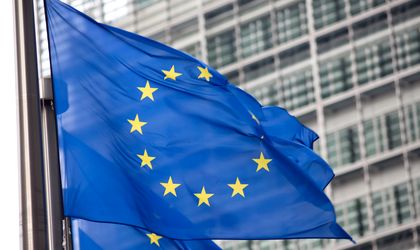 Gunther Oettinger, the European commissioner for budget and human resources, warned on Tuesday at the Nueva Economia Forum that stagnation or recession in 2019-2020 is a real possibility if geopolitical uncertainties take the wrong turn. This includes the trade tensions between the US and China, the crises in Turkey and Venezuela or Brexit, according to El Economista.
The commissioner added that the development of the Spanish and European economies has been good over the past six years, having grown by more than had been predicted every year.
However, he warned that "the economic situation will slightly worsen, and the best years are behind us" because all the experts have predicted that growth rates for 2019 and 2020 will be below what had been estimated six months ago.
Oettinger admitted that Europe has some "internal problems and risks" such as growing debt, especially in Italy, and Brexit. "If this exit happens in a disorderly way, it will be a catastrophe for the UK" and will cause "obvious damage" to the European Union. "This is why we're counting on an orderly Brexit that won't hurt exports and imports, nor citizens, and allow us to resolve "neighbours'" issues like those related to Gibraltar. A no-deal Brexit would be a prime risk for Europe's economic development in the next few years," he said.
At the moment, Oettinger said, the biggest risks to the European economy could come from the materialization of the most dire predictions in countries where there are big uncertainties, including Hungary, Romania, Turkey, Argentina, Venezuela or Brazil, plus the serious trade frictions between the US and China. The commissioner criticized Donald Trump, saying that he is one of the world's "autocratic" leaders and that he seems to dislike both the EU and the euro. He also expressed worry about Trump's attitude regarding NATO.