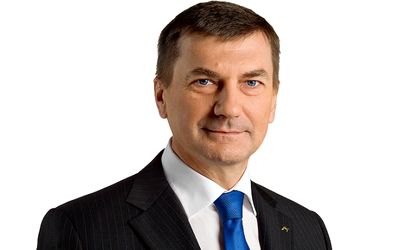 Andrus Ansip, current European Commissioner for Digital Single Market and Vice President of the European Commission, is making a visit to Bucharest where he will meet with Romanian officials.
The EU official will hold talks with Romanian PM Sorin Grindeanu, as well as with Augustin Jianu, Minister of Communications and for the Information Society, Mihai Tudose, Minister delegate for European funds, Rovana Plumb and Cristian Cucu, State Secretary and Coordinator of the CIO Office.
Meeting are also scheduled with representatives of the Parliamentary committees for economy and industry, European affairs and communications as well as for the information technology.
The EC Vice President also includes talks with the public on topics relating to the White Paper on the Future of Europe and ways to bridge gaps in the European Union with the help of digitalization. The dialogue will take place during the annual Eurosfat meeting.