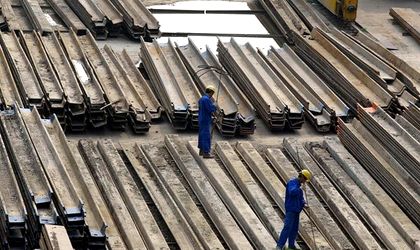 EU member states voted in favor of provisional measures proposed by the European Commission aimed at limiting steel imports into the bloc.
The European Commission proposed a combination of a quota and tariffs to avoid an increase in steel imports into the EU, which is particularly possible after the US imposed additional customs tariffs for steel and aluminum imports. The quota will reflect imports in recent years, with volumes that exceed this quota being applied at a rate of 25 percent, according to Reuters.
The main steel exporters in the EU are China, India, Russia, South Korea, Turkey and Ukraine.
In March this year, the European Commission, which oversees the trade policy of the 28 EU Member States, began a study to determine whether the US's introduction of tariffs on steel imports requires measures to prevent Asian producers from hitting the European steel market.
US customs tariffs, 25 percent for steel imports and 10 percent for aluminum imports, became active in March, and as of June first are also applied to EU producers.