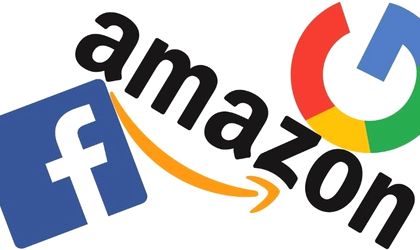 According to Reuters, the European Commission wants to tax big companies in the digital technology sector, such as Amazon, Google, and Facebook, based on where their users are instead of where their headquarters are located. The tax may be somewhere between 1 and 5 percent, according to documents.
The purpose of the project is increasing the taxation rate for digital companies, accused by EU countries that they pay too few taxes by redirecting profits towards states with favourable fiscal systems such as Luxembourg or Ireland.
The plan is similar to France's proposal of imposing an equalisation tax, which was supported by other European states. However, the project might be opposed by small countries, who fear that they may become less attractive for multinational companies.
According to the document by the Commission, the tax will be applied to companies with international revenues over EUR 750 million and revenues from online activities at the EU level of at least EUR 10 million per year.
The project will be subject to change before it is published – the main figures and rates have not yet been established. Companies that sell advertising online such as Google, platforms used for online promotion like Twitter, Instagram or Facebook, e-commerce platforms like Amazon and companies offering services and jobs through online apps, such as Airbnb or Uber, are all targeted by the project.
The taxes will be collected in the countries where the users of the services are located, instead of the places where the companies have offices. "This will involve additional requirements when it comes to reporting, so that fiscal authorities in member states can decide how much to collect in their own jurisdiction", according to the document.
For online advertising, "the tax will be collected in the area where the ad is shown and where users who provided data are located."