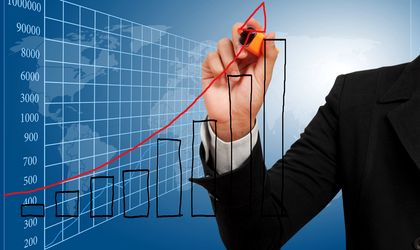 European Commission (EC) forecasts Romanian economy growth to slack to 4.5 percent in 2018 and to 4 percent in 2019, according to the temporary economic forecasts from winter 2018, published by the EC.
"Romanian GDP increased in 2017 to an estimated level of 6.7 percent, a record post-crisis. The main growth engine was the private consumption, supported by the indirect tax reduction and the increase of salaries, both in public and private sectors. After its contraction in 2016, the overall investments started to increase in 2017. The redress trend is still slow because the public investments drooped significantly for the second year on row. The boom registered in the private consumption brought an increase in imports. As a result, the exports acted like a brake over the real growth of GDP, despite the relative solid growth of exports," says the European Commission.
The Romanian economy increase would slack to 4.5 percent in 2018 and to 4 percent in 2019. The consumption growth will be more moderate in 2018, as the inflation affects more the real available incomes and the salaries increase slacks.
However, the private consume would continue to act as the main growth engine in 2018 and in 2019. The investments will slack, supported by the implementation of projects financed by European Funds, according to the EC representatives.
"The labor market conditions improved, in line with the economy expansion. In 2017, the unemployment rate dropped to the minimum of the last 20 years. The labor market   , together with an increase by 16 percent in the minimum salary in February 2017 and the increase in salaries in public sector, led to a faster increase in salaries. Overall, it's estimated that in 2017 the net average salaries climbed by approximately 13 percent in real terms. The real salaries will continue to grow in 2018, although in a slower trend, due to the additional increase of salaries in public sector and the increase by 9 percent in the net minimum salary, which came into force in January," concluded EC.