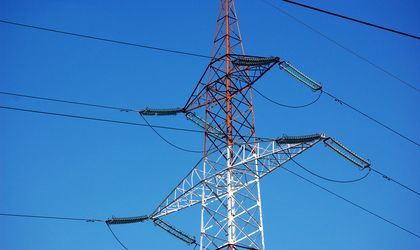 The European Commission (EC) has approved a grant of over EUR 27 million for Transelectrica in order to build the electric line of 400kV Cernavoda-Stalpu, part of the Cluster Black Sea Corridor, said this Thursday Transelectrica.
This is the first of the six projects of Transelectrica, included on the revised list in November 2017, that obtains financing from the EC.
The overall value of the six projects is worth around RON one billion. These projects contribute to the development of the national ring 400kV, an objective included in the Governing program.
"The wind electric line Cernavoda-Stalpu will contribute to the increase in interconnection capacity between Romania and Bulgaria and to the wind energy integration in Dobrogea area," says the release.
The executive director of Transelectrica, Corina Popescu, says that the company succeeded in the last months to accelerate the processes of Cernavoda-Stalpu line.
"For this we had an important support from the Government, through the promotion of the Government decision to initiate the expropriation procedure during the last autumn. Also in that period we promoted the decision for the initiation of the expropriation procedures for Smardan-Gutinas line, which was already preselected in the Large Infrastructure Operational Program and for which we aim to submit the financing request in June," said Popescu.