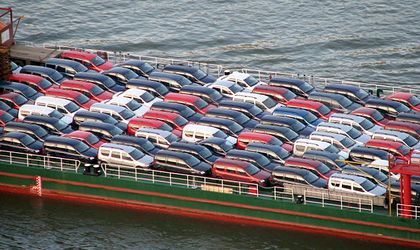 France's finance minister said on Monday that Europe will hit back if US President Donald Trump follows through with a threat to impose new import tariffs on European-made cars, Reuters reports.
In an already tense commercial relationship with Europe, Trump threatened to escalate the trade war by hitting all imports of cars assembled in the EU with a 20 percent tariff. This comes after the US imposed duties on European-made steel and aluminium. The EU responded by imposing tariffs on USD 3.2 billion in US goods.
"If the US hits us again with a 20 percent increase on cars we will respond again. We don't want an escalation, but we are the ones being attacked," the French minister told the press.
EU countries are also furious about US sanctions their companies will be subject to for doing business with Iran following Trump's decision to pull out of the nuclear deal. Le Maire said he had so far not received "positive signs" from Washington about joint French, German and British requests for exemptions from the sanctions.