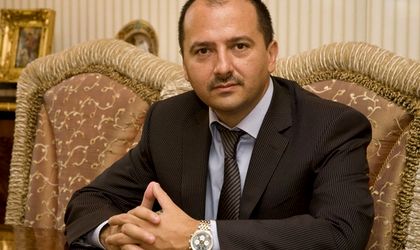 Euro Insol has reacted to accusations brought to BCR stating that the financing and subsequent buying of the Silver Mountain complex had money laundering as main purpose, stating that an acquisition that has led to a EUR 40 million loss cannot be considered money laundering.
Euro Insol had been named insolvency administrator for INR Management Real Estate in 2013, but the plan proposed was not accepted by the central bank and the company entered bankruptcy. Euro Insol consequently organized public auctions but no offers were made.
"At the third auction of 05/23/2014, secured creditor BCR, who owned 99 percent of the entire statement of affairs, adjudicated assets in account receivable in the amount of EUR 42 million + VAT, the bank recording a loss of EUR 43 million," the statement shows.
BCR is accused of money laundering by Insolvency Recovery Solutions, a company which became involved in the process through obscure means. Before INR Management Real Estate entered insolvency, BCR hired a bailiff to start foreclosure on the debtor, promising a success fee of RON 4.5 million.
The bailiff subsequently sold this debt of BCR towards Insolvency Recovery Solutions, which then went after BCR through various requests of forced execution and appeals. In the end, the company filed three complaints with the Anti-Corruption Directorate against BCR, of which the last was accepted.
However, Euro Insol states, the judge in this case has overstepped her legal boundaries by adding new evidence to the case and by ruling in the case.
"Certainly we cannot speak of an offense of money laundering in the case of BCR, which has done nothing but fund with EUR 80 million a real estate project that after 8 years was adjudicated in the account receivable at less than half the finance, recording an accounting loss of EUR 40 million," the statement further shows, adding that nor Euro Insol "neither practitioner coordinator Remus Borza can be suspected of committing a crime, such as abuse of office as long as all measures and acts of procedure issued by the judicial administrator / liquidator were confirmed by the Creditors' Assembly with majorities of 96 percent – 99 percent of the entire statement of affairs and definitively validated by the courts."
Natalia Martian