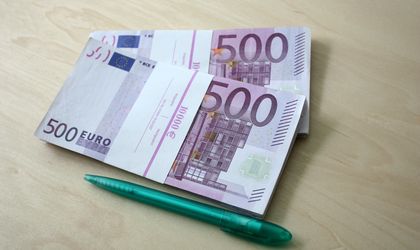 In 2014, Romania benefited from 10.4 billion euros from European funds for down-payments and reimbursements, Government spokesman Corneliu Calota said on Monday, writes Agerpres.
"At the end of 2014, invoices representing over 50 per cent of the amount allotted to Romania were sent to Brussels for reimbursement. The total amounts that entered Romania, both for down-payments and for reimbursements, amount to 10.4 billion euros. For 2015, three operational programmes have already been approved: the Operational Programme for Helping Disfavoured Persons, the Operational Programme Competitiveness and the Operational Programme Technical Assistance," Calota said in a press conference held at the Government HQ.
Romania ended the year on the last place in the European Union (EU) in terms of the absorption rate of the EU funds, according to an analysis made by Euronews.
Romania spent just 53.9 percent of EU structural funds (it was handed around EUR 19.2 billion) for the 2007-2013 period, according to statistics from the European Commission. But experts say Bucharest, who joined the EU in 2007, is getting better at making use of Brussels cash, designed to slash economic disparities between states. 
Bulgaria, who joined the EU at the same time as Romania, has successfully absorbed 64.7 percent of its funds.