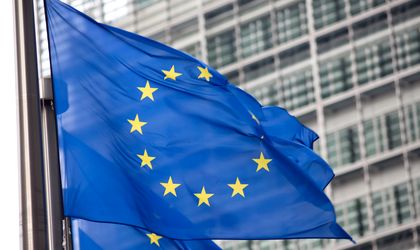 The European Commission has proposed a move away from member states' veto on tax policy, meaning that some EU countries could have to pay taxes against their will.
Currently, there is a requirement of unanimity on tax policy, which Brussels says is outdated and should be replaced by a qualified majority system to speed up the European legislative process.
As a result of the unanimity requirement, the EU has struggled to agree ambitious policies such as a tax on US tech giants because of opposition from low-tax countries such as Luxembourg and Ireland.
"This unanimity often cannot be achieved on crucial tax initiatives, and can lead to costly delays and sub-optimal policies," the EC wrote in a press release.
The proposal needs to get past the European Parliament and the European Council, where it will most likely face opposition. To persuade member states, the EC has suggested a gradual move with tax fraud and evasion policies moving to qualified majority first.
European Commission president Jean-Claude Juncker said on Tuesday in Strasbourg, as he was launching the policy, that he was "strongly in favour of moving to qualified majority voting and a stronger voice for the European Parliament on the common future of taxation in our Union".
EU budget commissioner Pierre Moscovici said: "The EU has had a role in taxation policy since the origins of the Community six decades ago. Yet if unanimity in this area made sense in the 1950s, with six Member States, it no longer makes sense today.
"The unanimity rule in taxation increasingly appears as politically anachronistic, legally problematic and economically counterproductive. I am fully aware of how sensitive an issue this is, but that cannot mean that the discussion is off limits. So let's begin this debate today," Moscovici added.
Besides broader tax policies, the EU wants to be able to react more quickly to tax-related scandals and end member states' ability to give "sweetheart deals" to multinational companies.