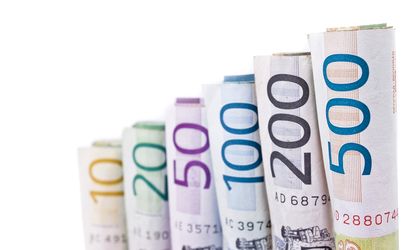 The Ministry of European Funds (MFE) has launched the financing guide "Prepared support for the elaboration of Local Development Strategy- cities with over 20,000 inhabitants", according to the first stage of the local development mechanism under the responsibility of the community for urban area from outskirts.  The financial allocation for this project is EUR 5 million.

The local development strategies will contribute against poverty and social exclusion in the urban communities with a low level of education, high level of unemployment, bad health situation of the citizens and bad living conditions. The SDL elaboration is a step in the local plan transpose of the measures forecasted by the Romanian Government in the Package Against Poverty and also supports the measure from the Middle Class in Village Package.
The beneficiaries of this fund are the local public authorities in partnership with relevant social actors or the Local Action Groups (GAL) existent at the moment of call launch for funds.
After the SDL elaboration, the next stages of the local development mechanism are the SDL selection and the integrated projects package for outskirts.
The local development under the Community Responsibility (DLRC) is the new territorial development instrument proposed by the European Commission for the period 2014-2020 for the fight against poverty and social exclusion at urban level through the stimulation of the community commitment in the local development.
POCU 2014-2020 has EUR 4,32 billion allocated. The program establishes the investments priorities, specific objectives and the committed actions by Romania in human resources.
Georgiana Bendre