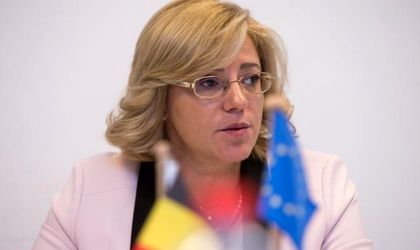 The commissioner for regional policy, Corina Cretu, said this Thursday that Romania has EUR 320 million from European funds allocated for its healthcare system for 2014-2020 period and EUR 150 million are allocated for three regional hospitals in Cluj, Iasi and Craiova.
"Regarding the European funds in healthcare, I think that we don't have so severe situations in hospitals, there is considerable progress, if we talk about infrastructure. Unfortunately, there is not enough money. There are projects for hospitals reconditioning, ambulatory sections, emergency units, social-medical centers," said Cretu.
She added that the European Investments Bank (EIB) ensures that the term for the feasibility studies for the three regional hospitals is March 2018.
"EIB ensures us that the feasibility studies will be given to Romania until March 2018 and in April will start the tenders. We hope there won't be trials, so that the works not to be delayed. (…) On trials for European funds there has to be a solution in six months and this is part of the national law. We have cases in Romania where a solution was given after 7,8 years. Hospitals of this level cannot be built in one-two years, but if we start in 2019 with delay, we have time until 2023 to finish the rest," said Cretu.