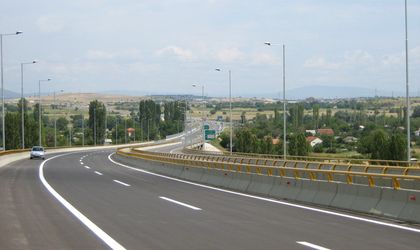 The EU Commissioner for Regional Policy Corina Cretu has sent a letter to the Transport Ministry in which she expresses worry about the current status of infrastructure projects relying on EU funds, as many of them are delayed significantly and some may even risk being blocked as a result.
The letter was written at the end of April, but the government did not publish it until now, according to Lucian Bode, MP from the opposition Liberal Party.
The current European financial exercise is close to the second half of the programming period, and Romania is still absorbing funds on infrastructure projects that were started in the previous funding period, 2007-2013, according to Corina Cretu.
"I am extremely worried about the planning and implementation of transport infrastructure projects," Cretu states in the letter. The Commissioner draws attention to the fact that the same mistakes that have led to delays and cost exceeding in the past are being observed again – for example, parts of the Sibiu-Pitesti motorway are being rushed through auctions although the necessary environmental impact studies have not been carried out.
"For the 2014-2020 programme, EUR 5.1 billion were reserved for investments in the transport sector: EUR 3.4 billion from the Cohesion Fund and EUR 1.7 billion from the European Regional Development Fund. With these funds, Romania aimed to build 140 km of modern railroad, 375 km of express roads and new motorways and improve navigation on 30 km on the Danube by 2023," the letter said.
Of the EUR 5.1 billion, 35 percent (EUR 1.8 billion) will go towards projects that were started in the previous funding period (2007-2013). In order to allow absorption of funds available for the following years, new projects need to be launched urgently, and Romanian authorities will need to carefully plan the budget for 2019 and upcoming years in order to avoid fund disengagement, as projects that will be in their second phase will be close to completion while new projects will still be in the incipient phase, and not generate the necessary expenditures to attract funds.
However, the preparation and presentation of new projects for the current funding period has been significantly delayed, according to the Commissioner, who also expressed concern regarding the low level of maturity for such projects.
Corina Cretu also questioned the investments in rail infrastructure and signaling systems, as well as the very low budgets allocated for maintenance of roads and railroads. She is advising the Transport Ministry to make use of consulting services available from the European Investment Bank.