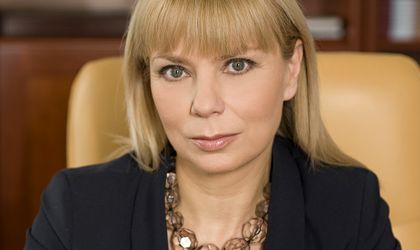 Elzbieta Bienkowska, EU commissioner for the internal market, industry, entrepreneurship and SMEs will make an official visit to Romania between 7-8 April 2016, during which she will meet with Romanian PM Dacian Ciolos and have a working lunch with Costin Borc, vice-PM, and Marius-Raul Bostan, Minister of Communications and Informational Society, according to a press release from the European Commission.
Bienkowska will also hold the opening speech at the "Improving the business environment" conference organized by the European Commission Representation, an event aiming to bring together the interested parties among public authorities and the private sector. Moreover, she will visit the Industrial Park Ploiesti and will be meeting with representatives of the business environment.
Moreover, on Friday, Bienkowska will attend a working lunch with Anca Dragu, Minister of Public Finances, and Aura Raducu, Minister of European Funds.
Andreea Tint