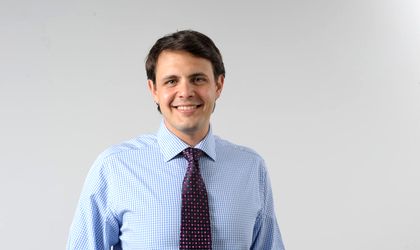 eToro, the social investing network, announced today the launch of the Private Equity Smart Portfolio, the latest addition to its suite of themed portfolios providing retail investors access to opportunities within private markets.
Recent market volatility has encouraged institutional investors and high-net-worth individuals to diversify their portfolios by increasing their exposure to alternative investments, including private equity.
"In 2021, the private equity sector surpassed $1 trillion in deal value, up from $577 billion in 2020 and outpacing any other asset class," explained Dani Brinker, Head of Investment Portfolios at eToro. "However, private equity investing is not easily accessible for DIY investors as it requires large sums of capital to participate. Our goal is to open the global markets so that everyone can trade and invest in a simple and transparent way. With this portfolio we want to leverage the wave of private equity company listings and offer our users a new solution to diversify their portfolio and gain exposure to the revenues generated in private markets."
Via the Private Equity Smart Portfolio, eToro users will be able to gain exposure to 14 publicly listed asset management and investment firms managing alternative assets, including Blackstone, The Carlyle Group, KKR and Apollo Global Management. Investing for the long term, these firms boast solid ROIs and generate their revenue through a mix of management fees for allocating assets and performance fees on profits gained.
"The private equity market has been growing at a rapid rate on the back of high demand for alternative investments. This is reflected in the share prices of many firms within the industry with companies like Blackstone and KKR recording share price rises of 170% and 150% respectively over the last five years," added Ben Laidler, Global Markets Strategist at eToro.

Private equity has helped many well-known firms like Airbnb, Hilton, and Lululemon to get where they are today by injecting capital and providing expertise to expand those businesses. Private equity firms have been able to adapt to the changing market and economic conditions of recent years, growing into huge, diversified global asset management businesses. With an estimated $3.6 trillion of 'dry powder' funds to invest, we can expect the industry to take advantage of the recent reset in market valuations," concluded Ben Laidler.
eToro's Smart Portfolios offer investors ready-made, fully allocated exposure to various market trends. Bundling together several assets under a defined methodology, and employing a passive investment approach, eToro's Smart Portfolios are long-term investment solutions that offer diversified exposure with no management fees.
Initial investment starts from USD 500 and investors can access tools and charts to track the portfolio's performance, while eToro's social feed will keep them up-to-date on developments in