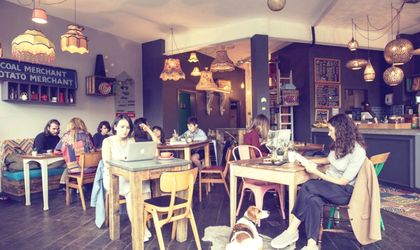 The international chain of cafes Esquires Coffee, active in Great Britain, Canada, Ireland, Middle East, Australia and Asia, opens its first unit in Romania in the Veranda Mall in Obor.
The company will enter Romania into a franchise system, the model replicated from Starbucks or Gloria Jean's.
Esquires Coffe, founded in Canada in 1993, expanded this year in Portugal and Romania and has more than 130 units, and expansion will continue with the Polish market.
Fragmented market
The Canadian coffee chain is the fourth foreign chain on the Romanian market, after Gloria Jean's, Starbucks and McCafe (part of McDonald's).
Romania also had Costa Coffee or Dunkin Donuts, but they have left the market after a few years of activity.
The cafe market is very fragmented, a positive thing for consumers, the overwhelming majority of players being Romanian entrepreneurs.
In addition to Starbucks, McCafe and Gloria Jean's, among the top 5 players are 5 to Go and The Coffee Shop, local businesses.